Redbridge Council receives a commendation at the MJ Local Government Achievement Awards 2021
Monday 12 July 2021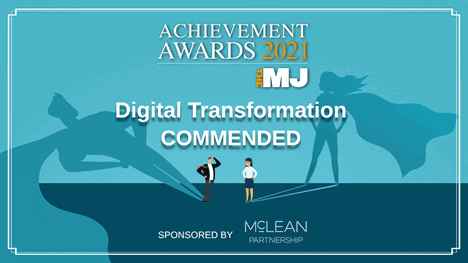 The MJ Local Government Achievement Awards have been held every year since 2004. They have become one of the major events within the public sector calendar and are regarded as the premier awards in Local Government.
We're delighted to announce that Redbridge Council has received a commendation from the MJ in the Digital Transformation category for its work with automating the process of the landlord license application.
At Redbridge we want to provide the best opportunities for people to have a safer home and accommodation that meets their needs. Our aim is to improve poor-quality homes and our teams monitor and asses all types of properties through the landlord licencing standards. Its these standards that help us ensure our residents are living safely in Redbridge.
Over the past year, exacerbated with the difficulties of Covid 19, the demand for this service had increased. If you wanted to apply for the licence the process forecasted up in excess of six months to complete all three stages due to the high volumes we were receiving. Not only did this hinder our ambition for safer homes, but presented a huge pressure for the team.
Finding a solution to work through the build-up of applications was a priority for Redbridge – for its residents, landlords and staff and this is where automation came in.
By turning to a digital solution, we have protected the accommodation standards for tenants in Redbridge and allowed our team to focus on the value demand they receive from residents and landlords.